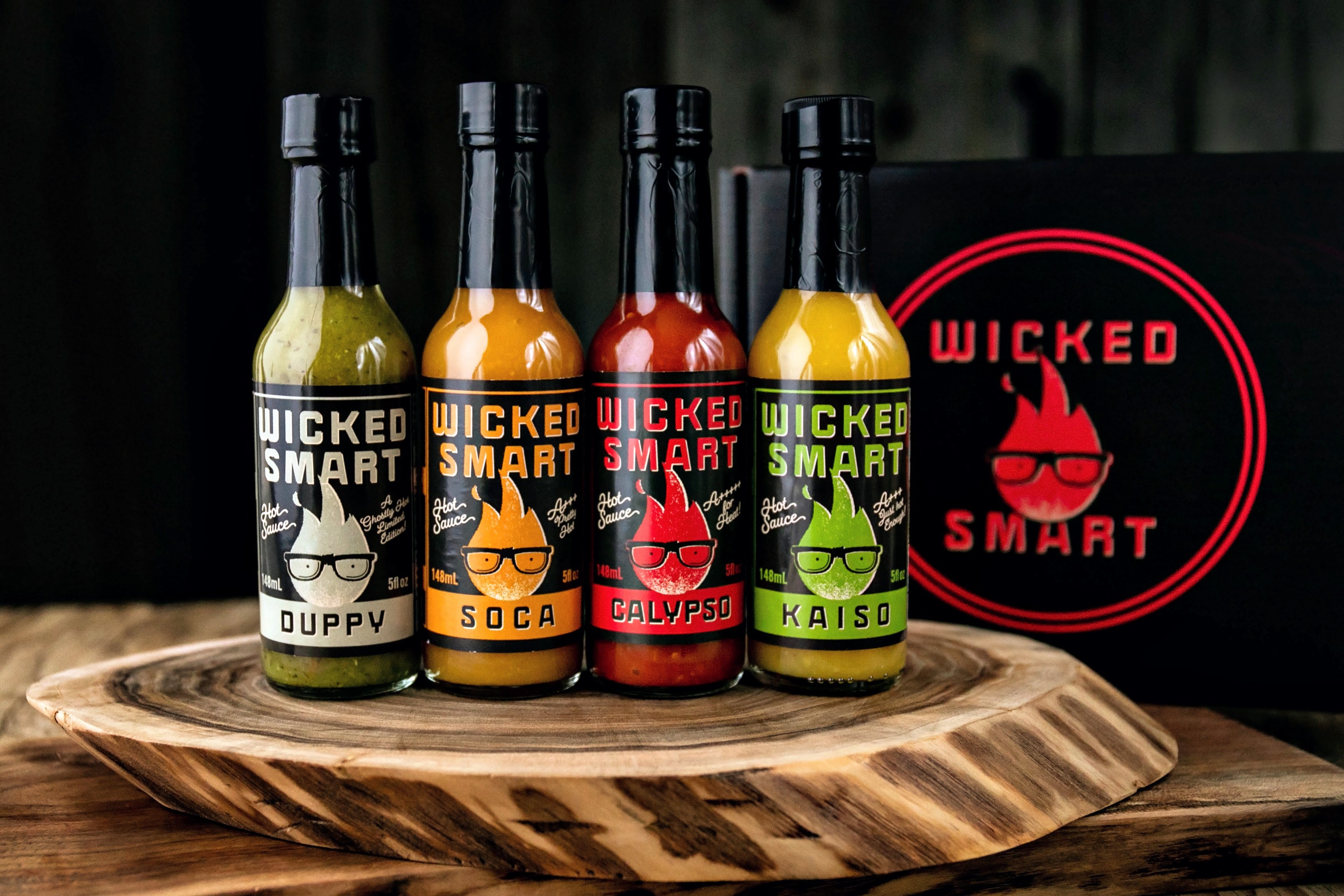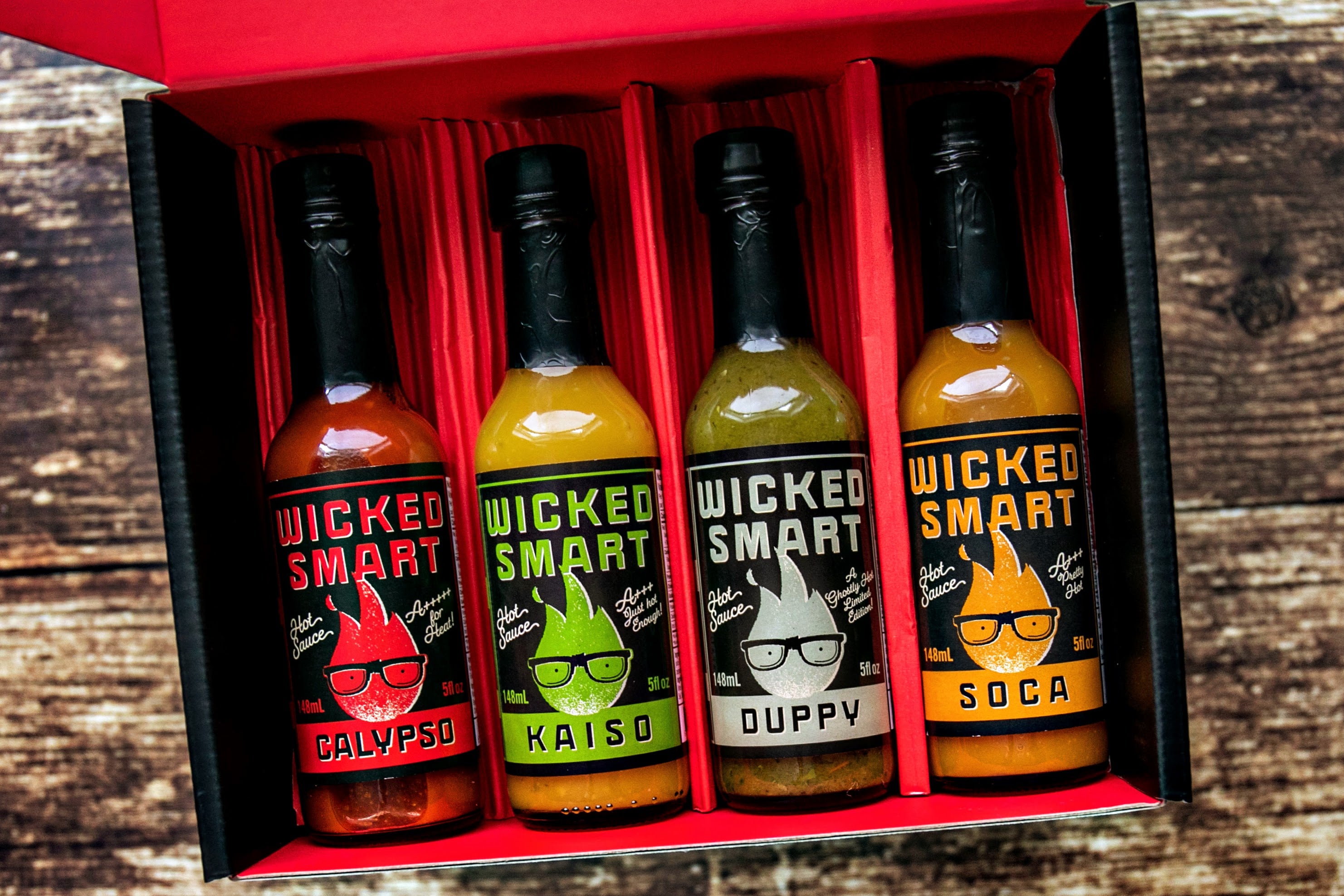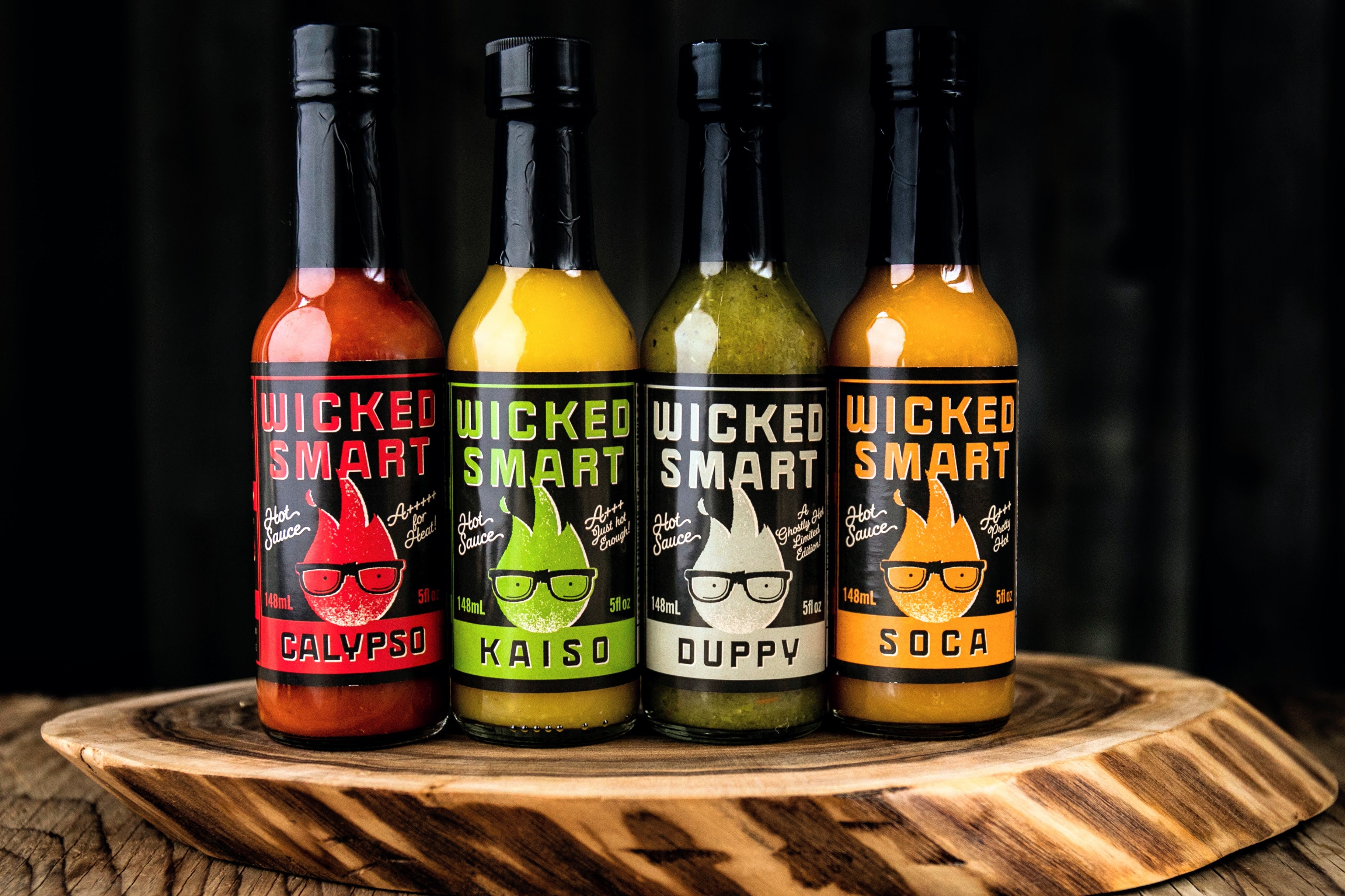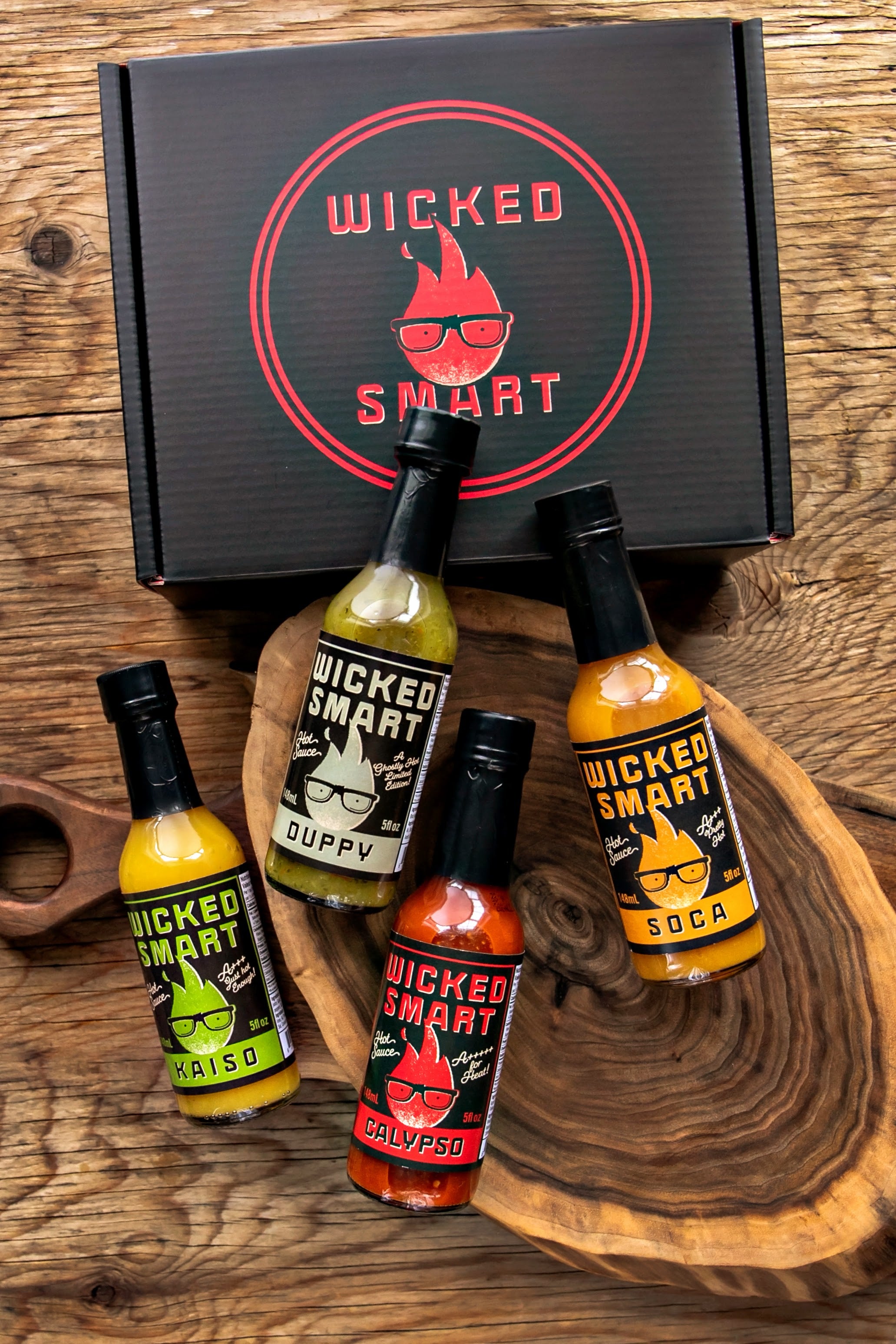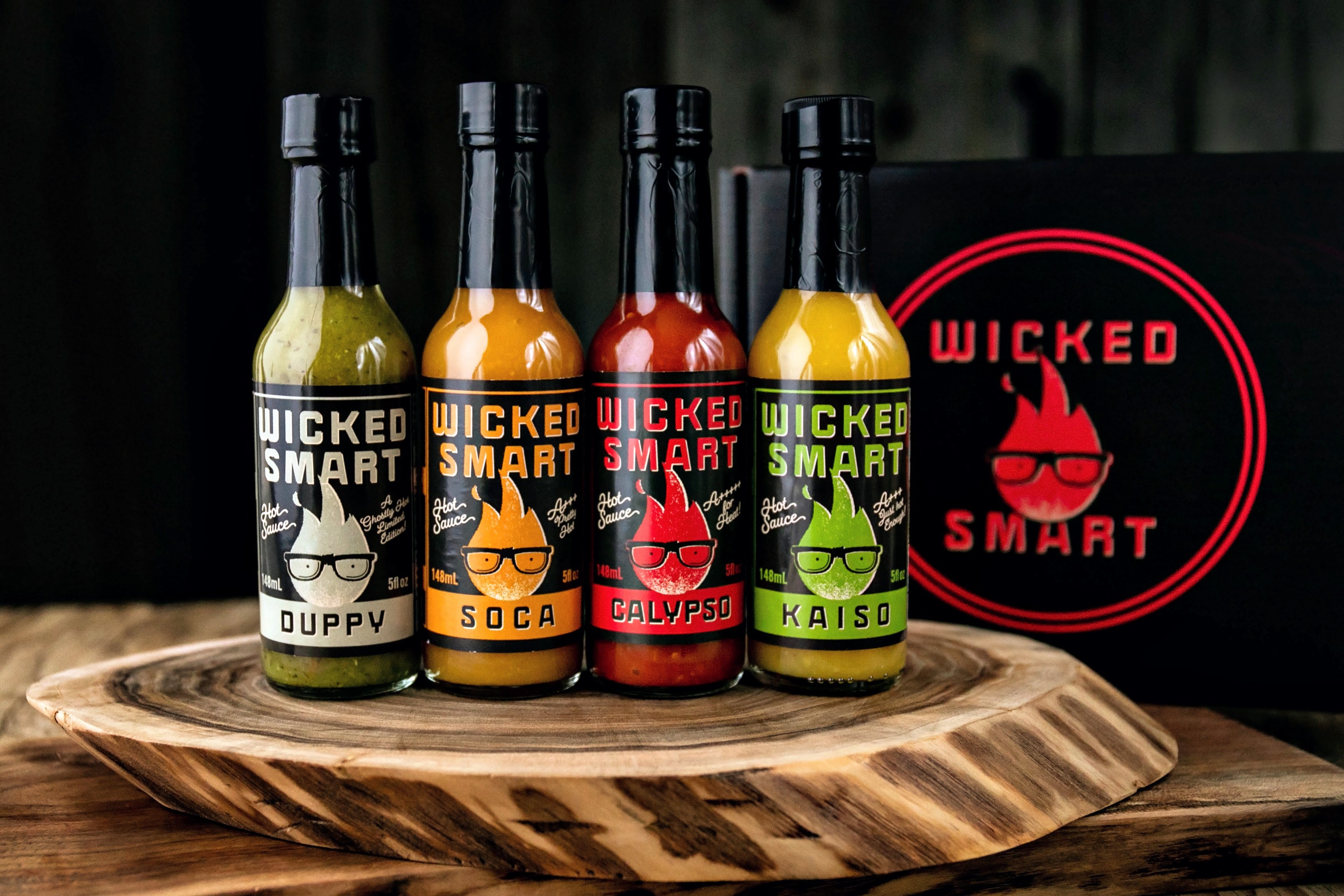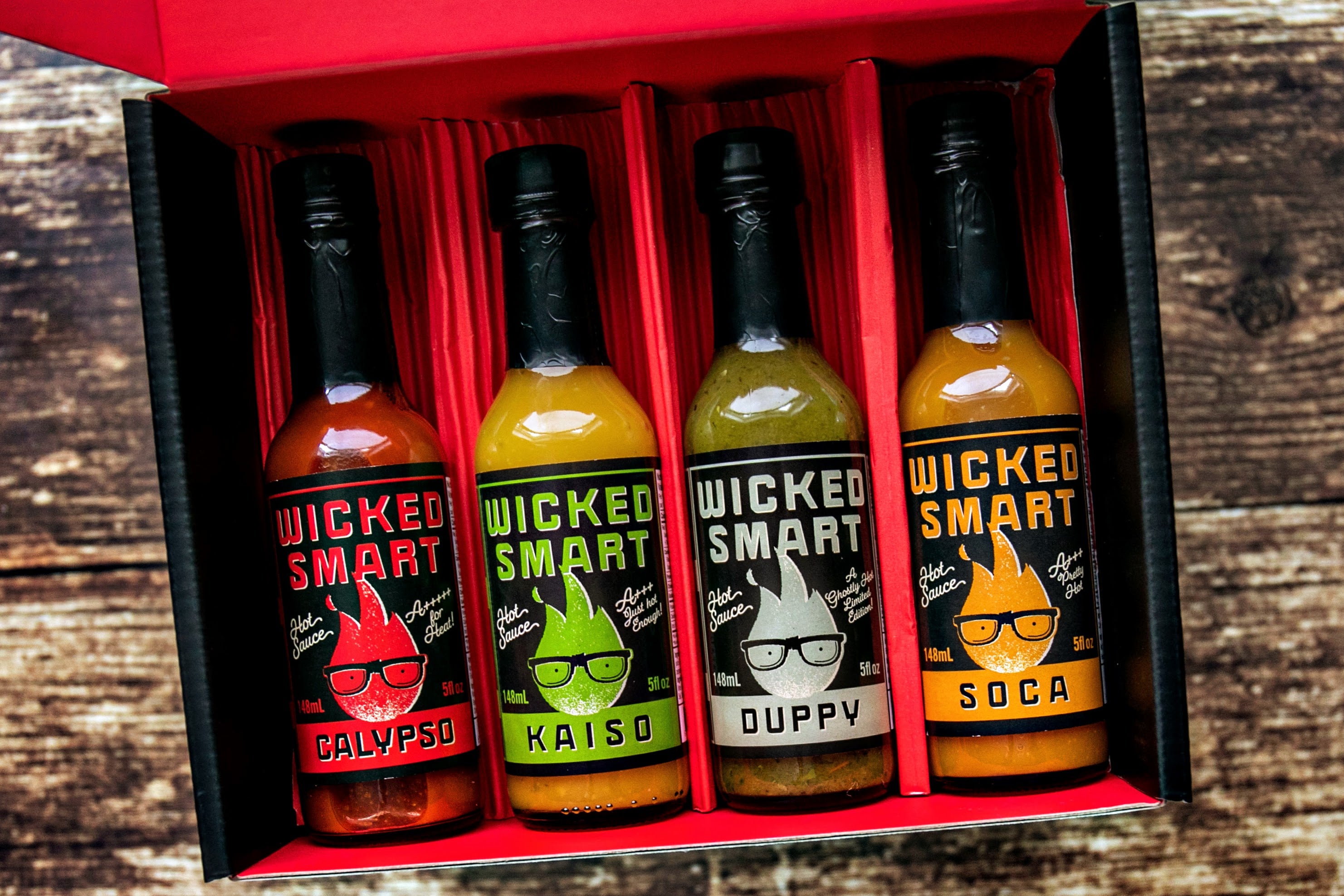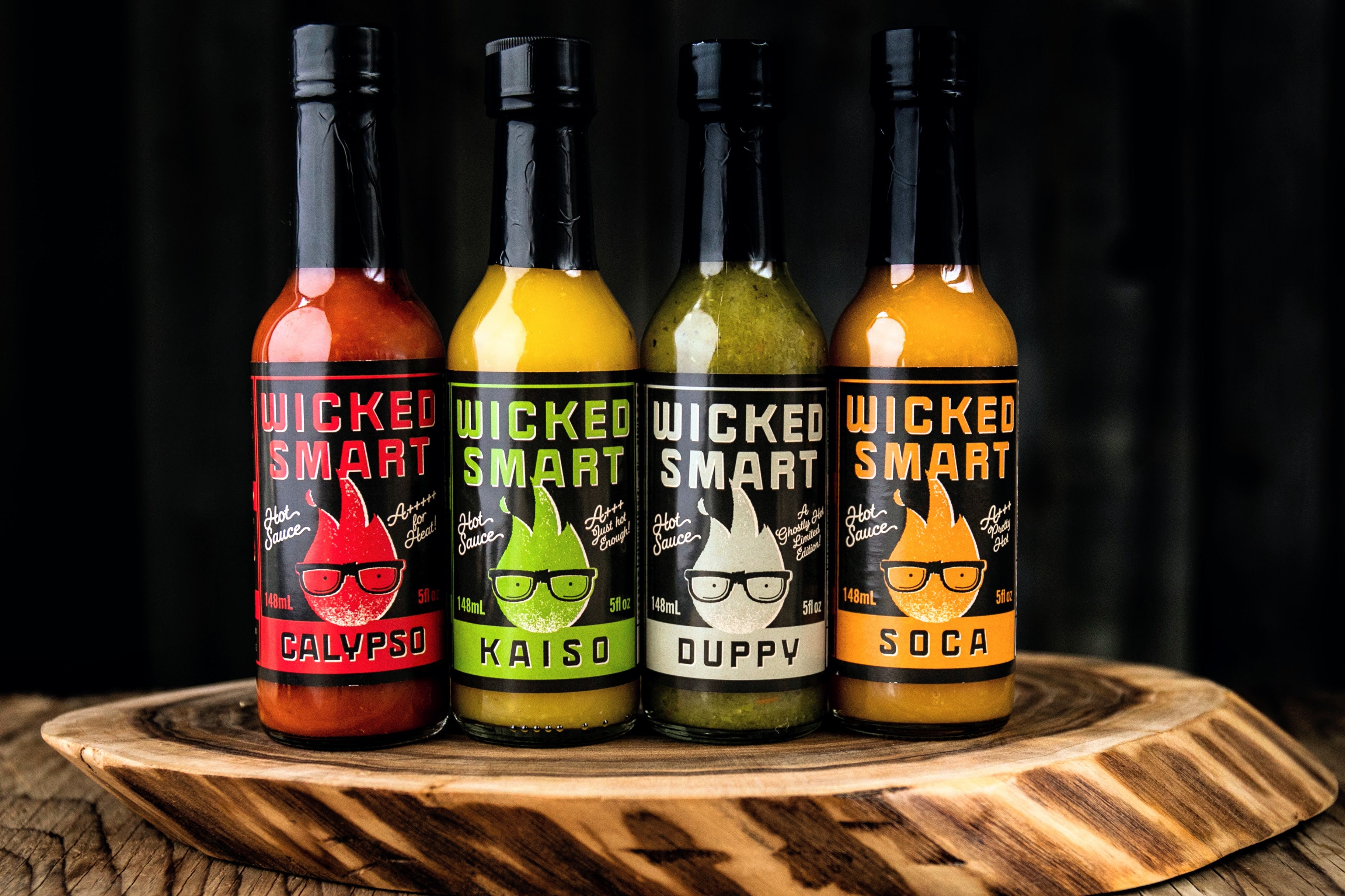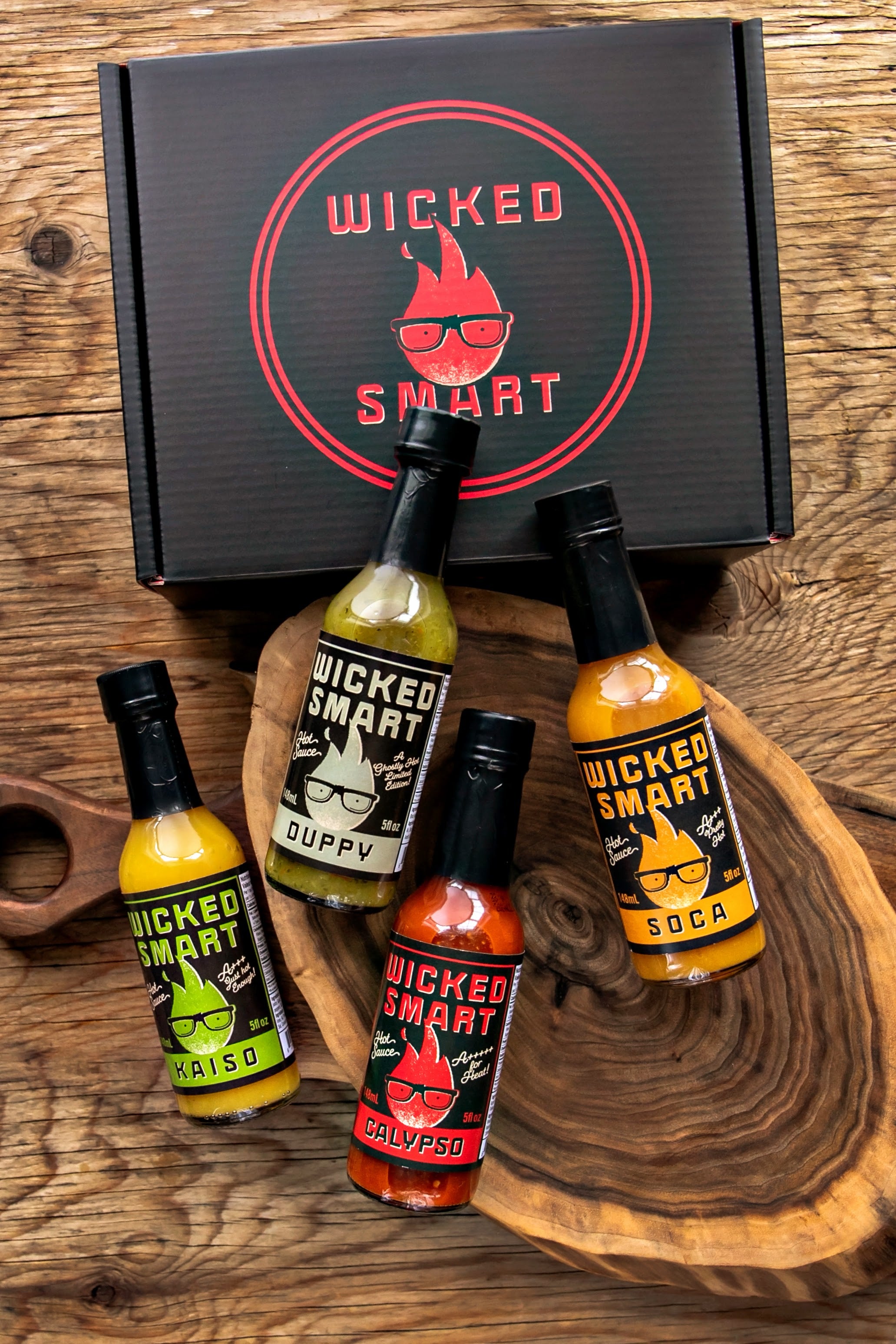 Introducing the ultimate hot sauce trio! Our Wicked 4 Pack of fiery goodness will take your taste buds on a wild ride! This pack features three unique and flavourful hot sauces that are sure to satisfy even the most die-hard chili-heads.
Choose any sauce from the whole lineup!. 
Simply add your four choices to your Order Note at checkout.